"So, why is ennui unusual and crippling? Most people are manipulated by little bursts of pleasure and displeasure in response to stimuli once the brain abstracts them. Your whole life is a little symphony of up and down votes coming from pre-sentient parts of your brain, pushing you to move in certain ways. That's all that willpower and character really are, initially. Depression...
"All men dream: but not equally. Those who dream by night in the dusty recesses..."
– T.E. Lawrence
At the first I tried to categorize you I tried to explain you away so I could be content with you but you are too extraordinary, too terrible. You are hatred and you are love, you can not be comprehended by my feeble mind. Next I tried to categorize your denizens, I tried to put some in this group, I tried to  put some in that. But your creations are vast. Your creations are not of two...
cold beer and unwatched episodes of Modern Family. Maybe I'll make ti through 2013
"Depression is such a cruel punishment. There are no fevers, no rashes, no blood..."
– Martha Manning
This is quite possibly my new favorite song of all...
Apathy, My nemesis, My guardian
In these deep solitudes and awful cells, Where heav'nly-pensive contemplation dwells, And ever-musing melancholy reigns; What means this tumult in a vestal's veins? Why rove my thoughts beyond this last retreat? Why feels my heart its long-forgotten heat? … How happy is the blameless vestal's lot! The world forgetting, by the world forgot. Eternal sunshine of the...
at my current height I look down upon kites
I think the worst thing about drinking is when you have an unforgettable night that you never remember.
"The scariest thing in the world is thinking someone you love is going to die."
– Jodi Picoult, Lone Wolf (via simply-quotes)
Why is it that as I get to know people more and more flaws appear. Is there no one on this earth who lives up to their persona? Is there no one who is actually the person they pretend to be? I'm just as bad but for some reason I keep looking for that person who isn't just a core driven by emotion and self interest covered by an outer layer of butterflies and unicorn shit.
Listen
Whenever I need someone to talk to it's always late. and everyone lives in a timezone 3 hours ahead of me and therefore sleeping. And I wish this weekend/week/month would end. Why is life so fucking bitchey.
I wish communication came easier to me. feel like shit. but it's a gorgeous day!
Gah. I can't stop thinking. It makes me sick. my brain is a total bitch. A dumbass too.  Why can't I just take things for what they are?
"Sometimes I wonder, will God ever forgive us for what we've done to each other? Then I look around and I realize… God left this place a long time ago" -Danny ArcherBlood Diamond Watched this movie for the first time tonight. It's the first movie I've watched that made me feel like crying since I was like 8. If you haven't seen it it's a must....
"There comes a point when you just love someone. Not because they're good, or..."
– Laurell K. Hamilton, Incubus Dreams (via simply-quotes)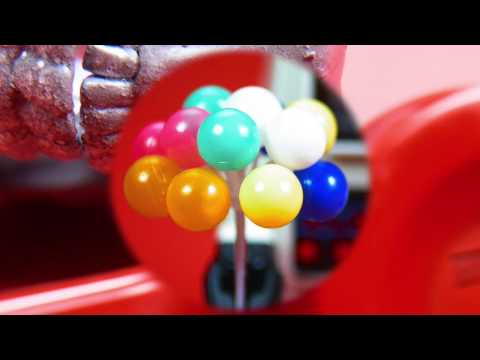 "When you love someone you don't always see them realistically."
– P.C. Cast, Awakened (via simply-quotes)
Invictus
Out of the night that covers me, Black as the pit from pole to pole, I thank whatever gods may be For my unconquerable soul. In the fell clutch of circumstance I have not winced nor cried aloud. Under the bludgeonings of chance My head is bloody, but unbowed. Beyond this place of wrath and tears Looms but the Horror of the shade, And yet the menace of the years Finds and shall find me...
Our old kitten salesmen had to stop selling kittens due to legal reasons. But we just went to the person who breeds kittens for him. So I just petted a kitten :)
You're in a forest. You climb the highest tree you can find and look around you, trees stretch for as far as the eye can see. Yet in one direction you can barely see the silhouette of a mountain, so far away that it's just a blue outline way off on the horizon. That peak is your future, your calling, where you belong. All you have to do is hike through the forest for however long it...
"When you are in a relationship, you are aware that it might end. You might grow..."
– Emily Giffin, Something Borrowed (via simply-quotes)
Fleeting humanity
Ah, Ritalin. I feel alive! Every waking moment of my life I am weighed down with some sort of depression, antidepressants help, but really they just dull the despair. I'm not saying I never experience joy, I do, but somewhere throughout it all is that all encompassing lack of hope, a blanket of sorrow. But, when I take 60mg or Ritalin it's gone! I feel happy, I enjoy living, I have so...
Drugs and stuff.
First off, the names in the narrative part of this post may or may not be fabricated to preserve privacy. And, second, if you read this entire thing you're a saint. Also, this is pretty much mind vomit so don't expect fluidity, grammar or correct punctuation. So about six months ago? maybe four? three? idk. Anyway I was coming back home and I'd pulled an all-nighter the night...
"When someone dies, the initial stages of grief seem to be the worst. But in some..."
– Emily Giffin, Something Borrowed (via simply-quotes)
You know when you're little, and there is that one cat who just wont trust you. You just want to sit with it and pet it but if you run towards it you'll freak it out and it won't trust you again. But, you're eight and you can't help yourself. Well I'm still eight. yeah…. I should go to bed. My analogies don't even make sense to me anymore. I miss...
"You know how it feels right before a tornado hits? I mean when the sky's still..."
– P.C. Cast, Betrayed (via simply-quotes)
"You boys know what tropism is, it's what makes a plant grow toward the light...."
– Tobias Wolff, Old School (via crashinglybeautiful)
Alright tonight I'm going to immediately type whatever comes into my head and do very little editing because I have to read the second half of equus and write a paper on it by morning and finish my calc homework. Expect run-on sentences, expect poor grammar and punctuation. Wow that was easy, all of the sudden my mind is blank. but I'm sure as soon as I click create post it will be...